Full Service Ad Management, Planning & Buying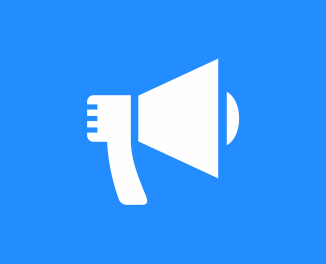 Boomient offers full service advertising agency services, including ad management, negotiation, and media placement across the full advertising landscape, on or off the web.
This can mean Search, Display, Video, Mobile, Social, etc, and includes a variety of placement tactics:  direct buys, ad networks, and/or daily management on self-managed ad platforms (AdWords, Facebook, LinkedIN, Yahoo Gemini, Millenial Media, and many more).
We've managed large media buys on behalf of ad agencies as an outsource partner, and have also implemented Print and TV campaigns in addition to our online experience.
We mainly help small and mid-sized businesses who need assistance setting up and managing their campaigns, and optimizing them towards maximum profitability.
Advertising Services:  PPC/CPM/CPA
Whether you are new to Google AdWords, or you are an experienced  advertiser looking to outsource your campaign management, we can save you time and money by managing your campaigns to bring you targeted traffic and high conversion rates from your paid clicks, or CPM/CPA campaigns as needed.
Keyword Research
We use a variety of keyword research tools, and data available from Google and other search engines, to recommend the best keywords for your business.  We analyze your site, your industry category, and your competition to come up with the best target list, and then filter that list for the most relevant words with the highest commercial potential.

Optimal Bid Management
When you buy keywords on AdWords, you are not really looking to "buy traffic", you are looking to "buy customers".  Google makes more money when they get more people to click, but YOU make more when you get people to convert and purchase.  Understanding how to manage your PPC bids to create a balance between good ad positioning AND high conversions from interested buyers is vital to having a profitable campaign.  We can help you get there.
Reporting
Customize your reporting so that you can spend only the time you need to spend understanding the status of your campaigns.  We can do reporting by Keyword Groups, by Search Engine, by destination URLs, by date, etc.  Get reports in Excel format that you can apply to other business decision-making.
Ad Copywriting
PPC offers the opportunity to write unlimited numbers of ads and test their effectiveness. We'll use our creative powers as well as solid keyword research to craft winning ad copy that draws high-converting clicks.
Testing
From simple A/B split testing to more complex testing of ad copy, match-types, time-of-day targeting, geographic targeting, and other factors, we will look for ways to improve your ROI on PPC.
Landing Page Optimization
Improving the profitability of your campaign depends strongly on the quality of the landing page that users click to.  We can optimize your landing page for PPC as well as for organic search so that you can get visitors from both parts of the search results, boosting traffic and lowering your effective cost-per-click.
Full Service or DIY
We can manage your PPC efforts fulltime, or just set you up with an optimized campaign and then train you to manage it yourself.  A little learning goes a long way if you are doing your own campaign management, and what you learn from us could be well worth the investment.
Contact us here to find out how to make Boomient your pay-per-click management company, or send an email to: jim@boomient.com