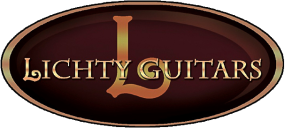 I was thrilled to recently learn that our client Lichty Guitars has won a web award which recognizes the quality, design, and flawless functionality of their website at lichtyguitars.com.
Since 1999, the Ultraweb Awards have recognized webmasters and marketers who combine user experience with creativity to craft an excellent online experience.   Lichty Guitars has been chosen as an Ultraweb Level 2 Award  Winner, an award which recognizes high-quality content, good design, and ideal functionality. A few of the past Level 2 winners are Mayo Clinic, Caribou Coffee, the National Aquarium of Baltimore and the US Holocaust Memorial Museum.
Last year, I helped Lichty Guitars build their new site and establish a proper SEO strategy, which has resulted in increased traffic and greater online visibility for the company.
Located in Tryon, NC, Lichty makes custom handmade acoustic guitars and ukuleles.  They have enhanced the web with a site that showcases the beauty of the instruments through rich acoustic guitar photography, elegant design, and informative content.  All this adds up to a unique shopping experience for site visitors considering the options of an acoustic instrument that can cost upwards of $5000 or more.
Check out the story in the link below to read more about the award:

Lichty Guitars, Level 2 Award
LichtyGuitars.com features the work of North Carolina custom acoustic guitar and ukulele builder Jay Lichty. The website successfully conveys the quality of craftsmanship, look, feel and sound of Lichty instruments. Warning: Guitarists visiting the website will want a Lichty masterpiece of their own.
______________
Congratulations to Jay Lichty and Corrie Woods of Lichty Guitars!  It's always great to see our clients doing so well, and increasing their online footprint.
ok
JM