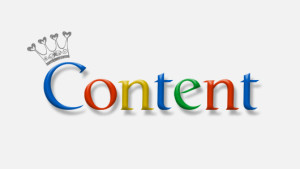 Anyone knowing much about SEO has probably seen or read advice and predictions from Rand Fishkin from SEOMOz, one of the leading knowledge gurus and developers of useful SEO software.  Recently Rand predicted that linkbuilding anchor text is going to be diminishing as a signal used by the search engines, to be replaced to one degree or another by something called co-citation.
Let's figure out what these concepts are and discuss how they may apply to your business.
What's Anchor Text?
First, for those who don't know what anchor text is, it just means that a link on a web page is using text instead of a web address, for example:  Genius SEO person is an anchor text link, instead of http://boomient.com/jim-magary which is a web address link.
Anchor text has been widely used for much of the history of SEO as a way of targeting a keyword.  The idea is that by using the keyword as the anchor text in a link, you are telling the search engines that the page you are linking TO is related to the phrase in the anchor text.  Historically, this has been shown to have a great effect on the ability to rank for the phrase, and has created a huge and sometime shady industry of linkbuilding for the sole purpose of sticking certain phrases into links and pointing them to your page.
As with all things that area exploitable for monetary gain, the use of anchor text has been rampantly overused, and thus represents the latest dying Golden Goose of the SEO era.
Millions of web pages, some belonging to linking services consisting of a variety of (crappy) blogs designed only for the purpose of including links, were created to contain (or sell) anchor text links that point to pages that want to rank for the terms contained therein.
The search engines are not dumb… They are well aware that millions of web marketers out there have beeng trying to game their way up the rankings by doing more of whatever works, if they can find a way to get it done and appear "natural".  Anchor text included in articles, comments, social media posts, and other places has become an unreliable signal as to whether the page it links to is relevant to the topic, not to mention whether the page is worth reading at all.
The Advent of Co-Citation
What Fishkin has predicted in his recent post was that reliance on anchor text is going to be replaced by co-citation.  This concept essentially expands the idea of a single link being relevant to the topic in question, and includes the larger context of the content piece in which a link exists, or even a Brand mention where a link doesn't exist.
An example of co-citation:  An article mentions "left-handed golf clubs" and talks extensively about this subject.  In the article, there's a reference to Bob's Lefty Golf Shop, an online retailer.  Other articles on the web also talk about Bob's store, and also use the phrase "left-handed golf clubs".
In the anchor text era, those articles would have had to link to Bob with the anchor text phrase for his site to see an SEO benefit.  In the co-citation model, Bob would benefit whether the link is included or not, simply because the search engines are looking more widely at the association between his website (which presumably is already well-established as being associated with the name "Bob's Lefty Golf Shop"), and the topic in question.
Fishkin points out that there are already some notable example of sites which rank well for terms that are barely included in the content of the ranking page.  For example, Consumer Reports has a page that ranks well for "cellphone ratings", an extremely competitive phrase, despite the fact that the exact phrase doesn't' appear on the ranking page AT ALL.  For anyone doing SEO in the past few years of keyword link accumulation obsession, this is simply amazing to see happen.
So how does co-citation work in the algorithm?   Well, what Google (and supposedly Bing) are doing here is using the proximity of the terms "cellphone ratings" and "Consumer Reports" that appear on numerous webpages, whether they are linking to consumerreports.org or not.  There's a quantitative judgement rendered that those two things simply go together because so many different authors on the web have used the phrases in close proximity.
It's a great example of how Google is simply getting smarter and better at what they do, and how they are also frustrating the efforts of "quick fix" SEOs who want to rank quickly by doing some simple linking (or buying anchor text links, which is a nasty practice you should NEVER engage in).
If a Search ranking is earned by having your brand name associated with the keyword phrase, but NOT through the practice of linking to your page, then the focus will have to be on the content that is discussing your brand… The actual writing and association-making that occurs from the high-quality discourse of which the "meaningful web" is composed.
How Co-Citation Benefits the Worthy
I got a quote and a mention for Boomient recently in an article on CBS Moneywatch, because the reporter saw one of my blog posts, where I took Yelp.com to task for their laughable attempts at selling me ad programs.  While I was thrilled to get the mention, I was disappointed that the reporter was not able to link to my site.  Of course, I asked him if he would, and he explained that CBSmoneywatch.com policy prohibited him from giving the link himself, and that his editors made those kinds of decisions.
However…. if the concept of co-citation takes hold, then my website should ultimately benefit from the CBS mention, even if it doesn't come with a link.  This is because my brand, Boomient, is discussed in the story, which is on a high-profile website talking about "web advertising" and "criticism of Yelp.com" and their business model.  Despite the lack of a link to me, I can hope to benefit in the future from people searching for topics like "yelp advertising" and "web advertising rates".
If I get traffic from this, you could argue that I deserve it, rightly, as someone who has been determined by an authoritative 3rd party (CBS reporters and editors) to be associated with that topic.  Eventually these algorithmic practices may render the need for a link almost irrelevant in favor of co-citation analysis.
FYI, my analytics is already showing that my humble SEO blog is occasionally receiving traffic for searches that include 'yelp advertising', which may be attributable to co-citation analysis from the CBS article (that's right, Yelp, you are not off the hook with me yet ;-))
This recent development is all good news to me, and should be to any web marketer concerned with getting credit for being an authority on your subject.  Content is still King, and anything that helps good content producers get visitors is helpful to web users and web marketers alike, link or no link!
OK
JM
Jim Magary is founder and lead SEO consultant at Boomient Consulting, and would very much like to have his name and company brand woven deeply into the fabric of Google's algorithm for phrases like "seo consulting" and "web marketing".  To ask Jim how he can help your business develop an effective content strategy, contact him here.