Social Media Marketing
Deliver the full impact of social media marketing, by retaining a dedicated team who know how to leverage the platforms for all they're worth.
Social Media Marketing generally isn't worth doing at all unless you know what you want to get out of it, set clear objectives, strategy, and tactics, and work within a full understanding of your target and the environment in which they socialize online. Work with communications pros who "get it" and can provide the full value of a content marketing consultant.

Content Marketing
Writing strong content for your website is just as vital as doing SEO or any other marketing effort.
Good content encourages higher rankings in the search engines because it encourages other sites to link to you, and increases the chances visitors will share the content on social media and in other ways.  Every company should have a content strategy, that feeds into every aspect of marketing and communications efforts, so that all of your communication, on or off the web, is singing from the same songsheet and supporting the same objectives.  SEO is part of content marketing, but it's only one pillar of the total structure.

SEO Copywriting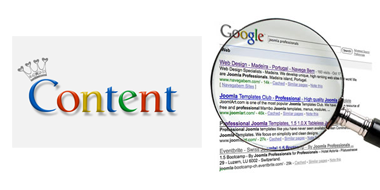 We are dedicated to producing high-quality content which will hold the interest of your visitors, AND provide the right "food" to the search engines when they come to crawl your site and analyze the content for relevancy against search queries.
SEO copywriting is different than basic copywriting because it makes careful use of keywords, and places a piece of content in the proper context of a site hierarchy that is optimized for search engines. The priority is always to speak to the core needs of your site visitors, and provide real value. Holding their attention and providing value to them is the most important factor.

Our Content Services
SEO Copywriting: Optimized content to be used for on-site features, articles, blog posts, widgets, sidebars, etc
Article Writing: Promotional writing for distribution on article directories and other sites… designed to build quality links to your site and strengthen keyword associations
Long-form Content: White papers, e-books, and other forms of printable copy that can be distributed as downloads and/or marketed as premium content

Why Hire a Professional Website Content Writer?
Much content on the web is written as "search engine optimized content", and it sure reads like it. Stiff sentences, robotic syntax, and overuse of keywords will not only alienate and confuse your visitors, but may in fact be seen as "spammy", or at least over-promotional, by the search engines.
Writing with only the search engines in mind is a huge mistake, and will only devalue your site in the long term. Google and other engines are becoming increasingly sophisticated and better at differentiating between purely promotional content designed to "game" the system and real content that offers value to visitors.
Contact us here to find out more about how to hire us as your website content writer, or send an email to: jim@boomient.com